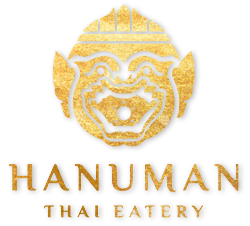 Hanuman on Newport

Hanuman on Newport
NOW OPEN
hanuman thai eatery on newport
Phone: (949) 519-0775
1835 Newport Blvd. Ste D-154. Costa Mesa, CA 92627
"The absolute best Thai Food of My LIFE! There is so much passion, excellence and technical skill in their kitchen. Unbelievably authentic. You will feel transported to Thailand without leaving SoCal!"
"Had the pleasure of eating at Hanuman this past Friday night. COVID has limited seating the capacity of this (already pretty small) restaurant, so you might have to wait a little bit, but OH MY GOD IT IS WORTH IT!! This was by FAR the best Thai food I have ever had. In fact, it was soo far superior to any other Thai restaurant I have ever experienced, that I have been forced to completely re-evaluate my view of Thai cuisine."
One of the top 5 Thai food I've had!! And I've had lots of Thai food!! Delicious, high quality, good portions, super friendly staff, tasteful interior.... what else can you possibly ask for? We loved it here and we will come back! Their service was as good as a 5 start hotel! No wonder everyone else left them great reviews!
This is Thai food unlike anywhere you've had it before. Modernized with a bit of fusion but still pays respect to all the authentic flavors. It's not just hearty and homey (which it absolutely is), it's also a fun dining experience. Both outdoor and indoor seating available